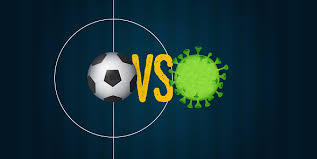 COVID-19 RETURN TO PLAY
This is an unprecedented time and one that has been challenging for us all in many ways. We have been reminded of how sports play a critical role in a young athlete's mental, physical and social development. Real So Cal has developed this Return to Play Plan for our membership, using guidance from the CDC and Sports Health Experts in an effort to minimize the risk of COVID-19 infection and player injury.
REAL SO CAL COVID-19 CONTACT: ZACH FELDMAN - Zach@lafcsocal.org, 818-427-4670
Zachary Feldman will be our primary contact for all things COVID-19. You should contact Zach with any questions regarding Real So Cal's Return to Play Plan or case reporting of Covid-19 cases.
CASE REPORTING: If at any time a player, staff member or family member is suspected of having a COVID-19 infection, has a confirmed case of COVID-19, or has been exposed to an individual who is suspected to have COVID-19 or is a diagnosed case of COVID-19, they must report the information to Zach Feldman along with the following specifics ASAP so we can take the appropriate club action.
· Name of player/staff member
· Team they are on and coach
· When/Where they have been practicing
· Who they feel was possibly exposed.
· Have they notified local health authorities
Players and/or staff, who have possibly been exposed, will be notified as soon as we are made aware and asked to self-quarantine (See return to play plan appendices B & C)
Before your player can attend practice or any club/team functions, a RSC Communicable Diseases Waiver will need to be signed, scanned and the signature page only sent to your team admin.
REAL SO CAL COMMUNICABLE DISEASES WAIVER - ENGLISH
REAL SO CAL COMMUNICABLE DISEASES WAIVER - SPANISH
NOTE: ECNL & ECNL RL Teams only need to provide the signed RSC Waiver and need not continue on.
If your player is on a registered Cal South team (2007-2013), you will also need to read Cal South's Protocol and Prevention guidelines and waiver and sign the Electronic Legal Agreement while registering. If you have already registered and need to go back and sign the ELA, instructions can be found on this HOW TO SIGN ELA'S LINK.
CAL SOUTH COVID-19 WEB PAGE LINK
CAL SOUTH PROTOCOL AND PREVENTION GUIDELINES - ENGLISH
CAL SOUTH PROTOCOL AND PREVENTION GUIDELINES - SPANISH
CAL SOUTH COMMUNICABLE DISEASES WAIVER - ENGLISH
CAL SOUTH COMMUNICABLE DISEASES WAIVER - SPANISH
Why do you need to sign both? The Cal South waiver and ELA's are required in order to register your player through Cal South which is the governing body for most leagues and tournaments in Southern California. However, it only covers Cal South sanctioned events. The Real So Cal waiver covers all Real So Cal team events.